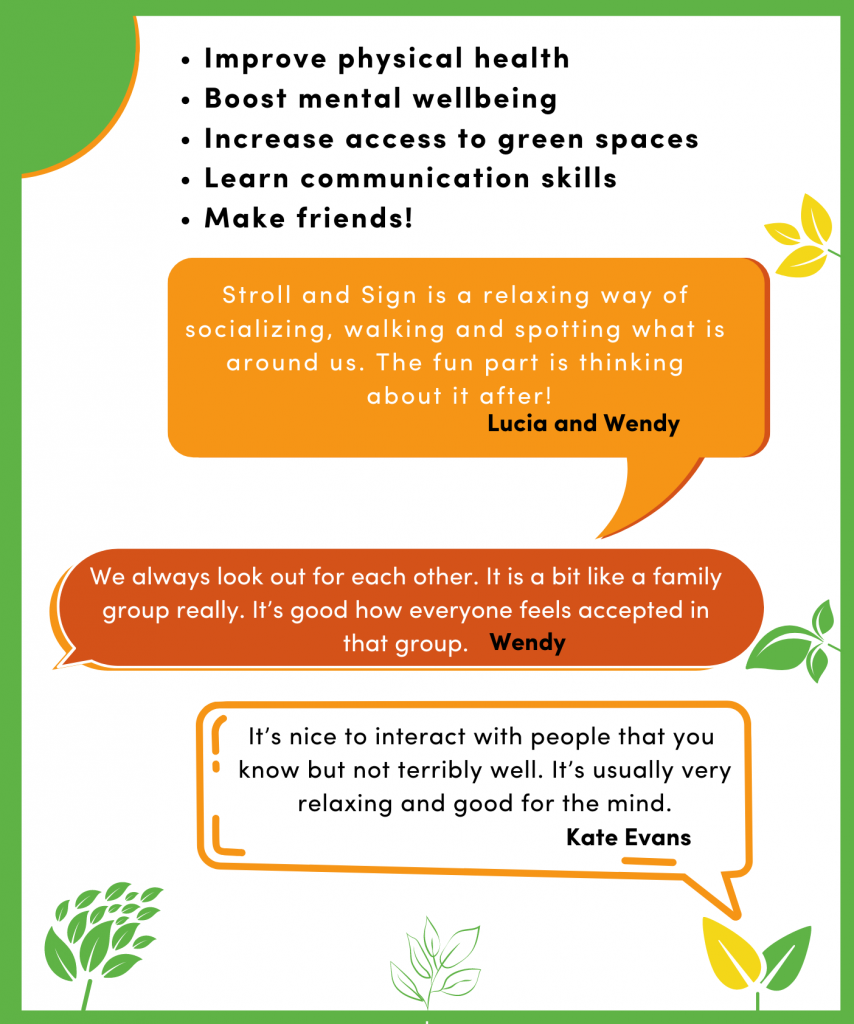 Include's Stroll and Sign service combines inclusive social opportunities and speech therapy-based communication with gentle exercise in the natural world. 
People with and without learning disabilities / autism, their support staff, family carers and the wider community are welcomed on short accessible walks which explore the natural environment, enhancing physical and mental wellbeing and promoting calm.
During the walks, we socialise and enjoy relaxed conversation; we also pause to be mindful, observe and discuss the natural world around us – teaching skills to support inclusive communication, including Makaton signing. We might enjoy a treasure hunt or create digital chat books, which people can use to help talk about their experience.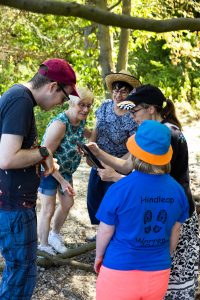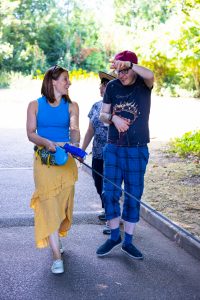 Your invite
Would you like to join a Stroll and Sign session with us? Everyone is welcome, with or without a disability. Our aim is to increase inclusion in the local community beyond our services so we really welcome attendees from all walks of life (excuse the pun!) who are keen to benefit from nature, learn new skills and build a more welcoming community for all. It's a really lovely relaxed thing to do on a Saturday. We meet at 11am and go for a stroll somewhere green and beautiful in Surrey – sometimes people bring their dogs. 
The upcoming dates are on our calendar.