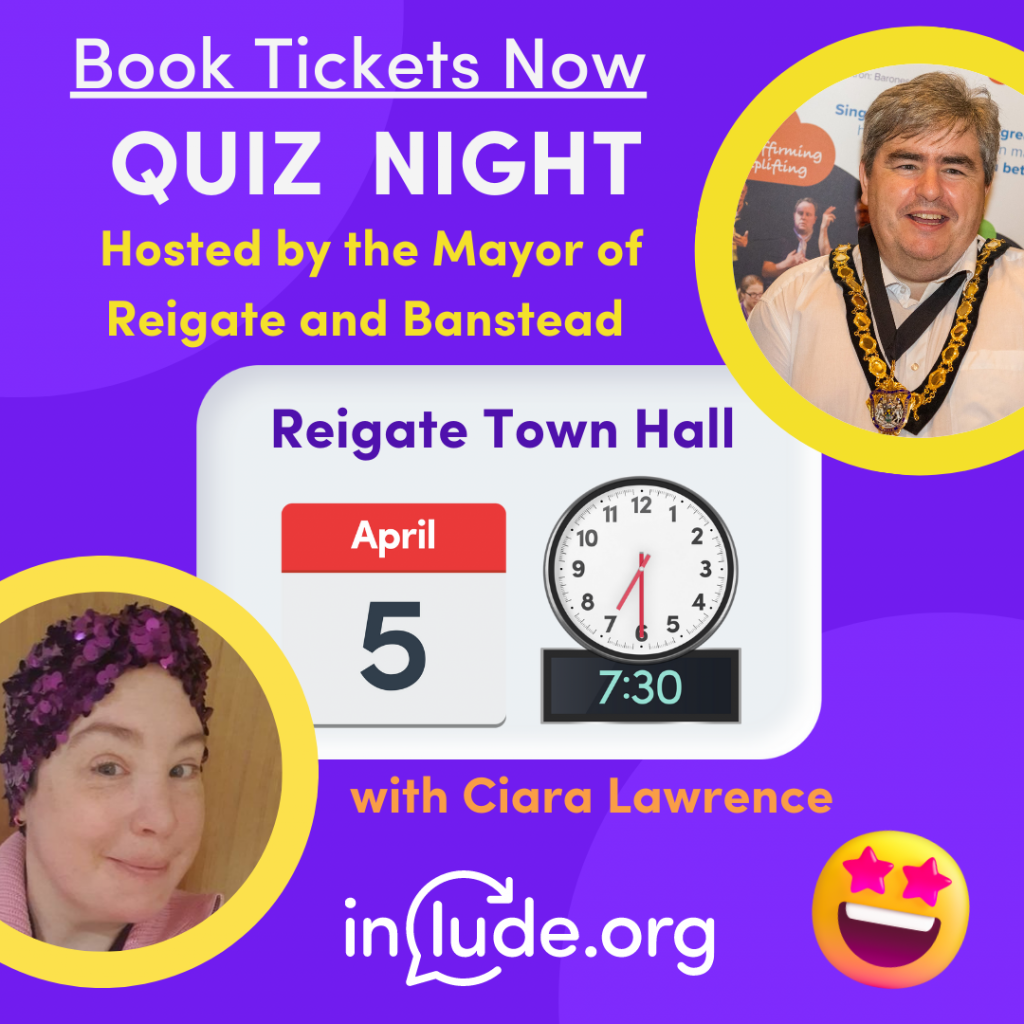 ---
If you donate and / or simply like, comment and share our social media posts this week it would mean the world to us.
All awareness raising about the charity and inclusive communication helps. Find us on socials:
Another idea is to help raise money as you do your shopping (at no cost to you!) through Easy Fundraising
Subscribe to our YouTube Channel for free.
You could donate resources to the choir, become a business communication partner or sponsor – or donate your time and expertise by Volunteering
However you would like to get involved, we would love to hear from you.
info@include.org