What is Inclusive Communication?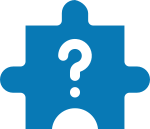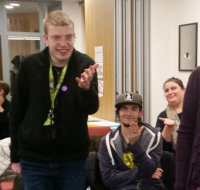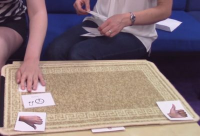 Inclusive Communication
Inclusive Communication means recognising, respecting and using all forms of communication – not just the written and spoken word.
Lots of people find it very difficult to understand the spoken word alone. This includes the majority of people with a learning disability, people with dementia, people who have had a stroke or a brain injury.
It could happen to us or anyone we know.
Even if people find words difficult to follow, or find it hard to speak, they still communicate. Inclusive Communication is about recognising and using the forms of communication which work best for each person.
We all use Inclusive Communication at different times. As well as speech, we might use
facial expressions
gestures
signs
pictures
pen & paper
easier language
objects
and more.
Some people just rely on these communication methods more than others – and these are the people you can help to include.
Include provides formal and informal training and activities using the most up-to-date evidence and the expertise of the people who experience communication challenges daily.
We help people become effective communication partners for people who need communication support, so they can be included in the things we take for granted.

'Communication leads to community, that is, to understanding, intimacy and mutual valuing.'
Rollo May, Power & Innocence 1972