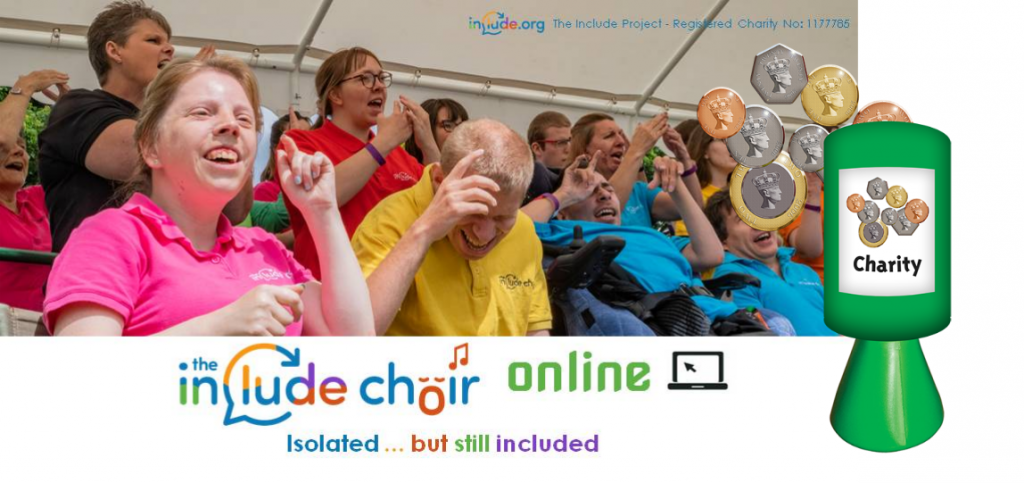 The Include Choir needs your help if we are to continue keeping people with understanding and speaking difficulties connected through these challenging times. Donations start as little as £2 and all funds raised go directly to helping us include our members.
Don't worry if you don't have deep pockets; below are a few examples of other ways you could raise money for Include.org.
All contributions make a big difference and are gratefully received
To set up a fundraising page, go to 'Golden Giving'.
Thank you for your support.