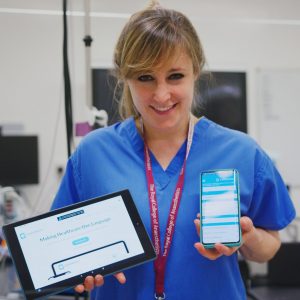 When healthcare information is accessible and understandable for all, it can literally save lives.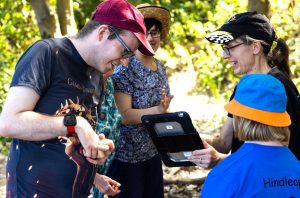 Alix Lewer, Founder and CEO of Include and The Include Champions helped to develop an accessible version of the CardMedic app…a tool that breaks down barriers to good communication in healthcare.
It's a partnership that we are really honoured to be part of. We wanted to know a bit more about what the people at CardMedic thought, so we asked!
---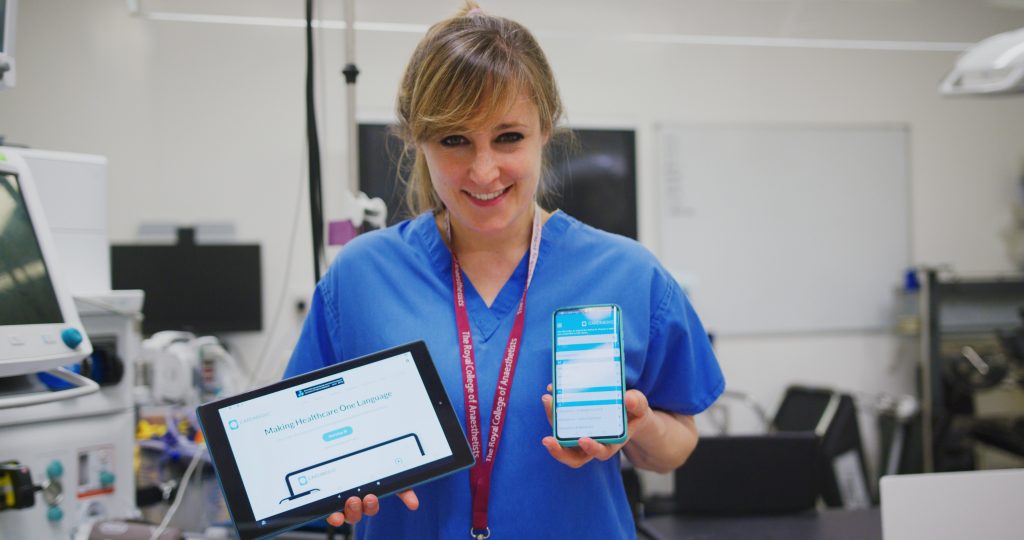 What is CardMedic's mission?
At the point of care, the inability to communicate is the largest single contributor to health inequalities, and patients with additional communication needs make up nearly 50% of the population.
CardMedic's mission is to break down communication barriers between healthcare staff and patients by making healthcare information accessible and understandable for all.
We're committed to inclusive communication and believe in acknowledging and accommodating everybody, regardless of their communication needs. Our aim is to provide intuitive and cost-effective technology that empowers clinicians and patients to communicate quickly and efficiently across any barrier, enabling more effective delivery of care, reducing health inequalities, and improving patient outcomes.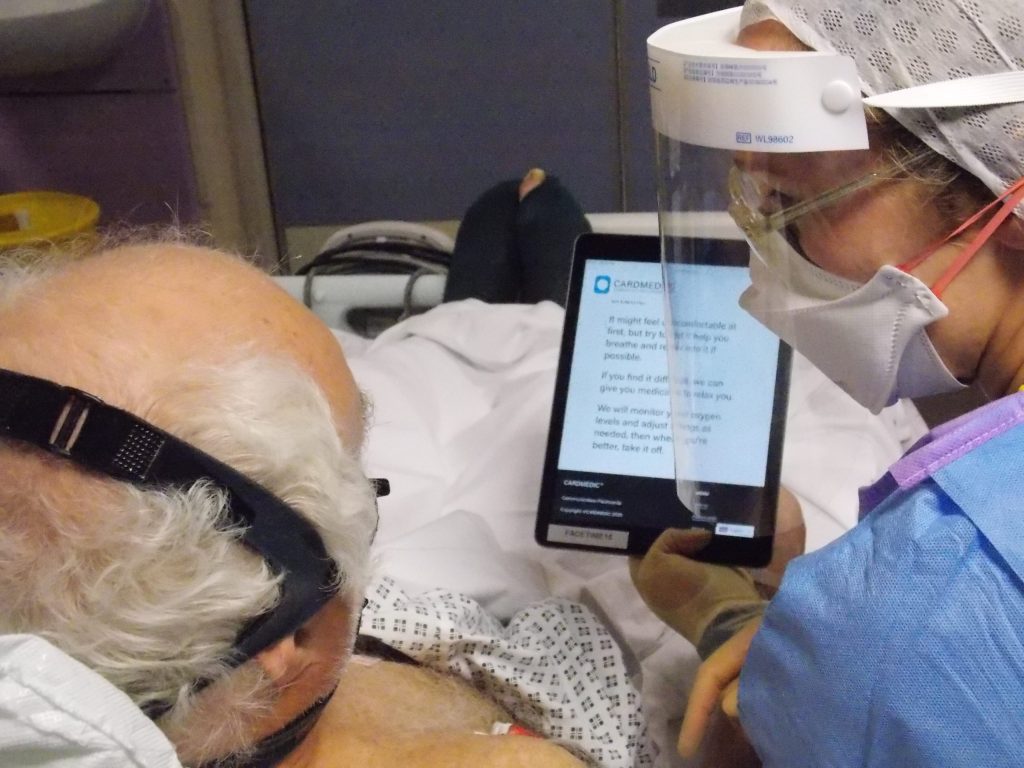 Why did CardMedic want to work with Include?
We were really keen to work with Include because we share their mission to break down barriers and create a more inclusive world. At CardMedic, we recognise that accessible information is vital for ensuring equitable care delivery, so we couldn't imagine a better partner.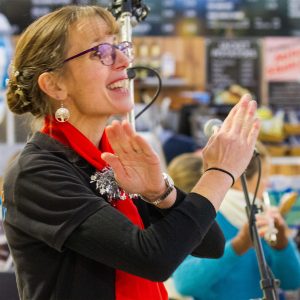 Alix Lewer's expertise as a Speech and Language Therapist, as well as Founder and CEO of Include, made it a no-brainer. She and her amazing team have been invaluable in helping us improve communication in healthcare and increase our understanding of the challenges people can face.
Together, we've been able to develop innovative solutions and resources that empower us to think differently about how we communicate. Particularly in a healthcare setting, we've learnt how to effectively communicate with patients with diverse communication needs and improve health outcomes for underserved populations.
Our shared vision of inclusivity and accessibility made us confident that partnering with Include would help us work towards a more equitable healthcare system for all.
How did the partnership help your project?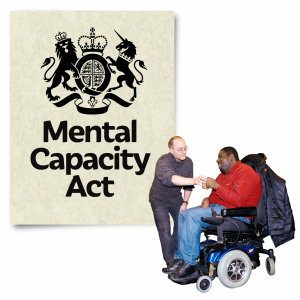 Alix is incredibly knowledgeable in the accessible information space and about the Mental Capacity Act (2005). She understands that inclusive communication means recognising and respecting all forms of communication–not just the written and spoken word.
Drawing on her knowledge of inclusive practice in health and social care, having worked as a Speech and Language Therapist in the NHS, Alix contributed to the initial development of an accessible version of the CardMedic app. Include's lived experience Champions Group also continues to work with us to review our content regularly and provide feedback about accessibility.

Our partnership with Include has helped us refine our content to ensure that it's as accessible as possible to individuals with diverse needs, including those with learning differences, visual and hearing impairments, and language barriers.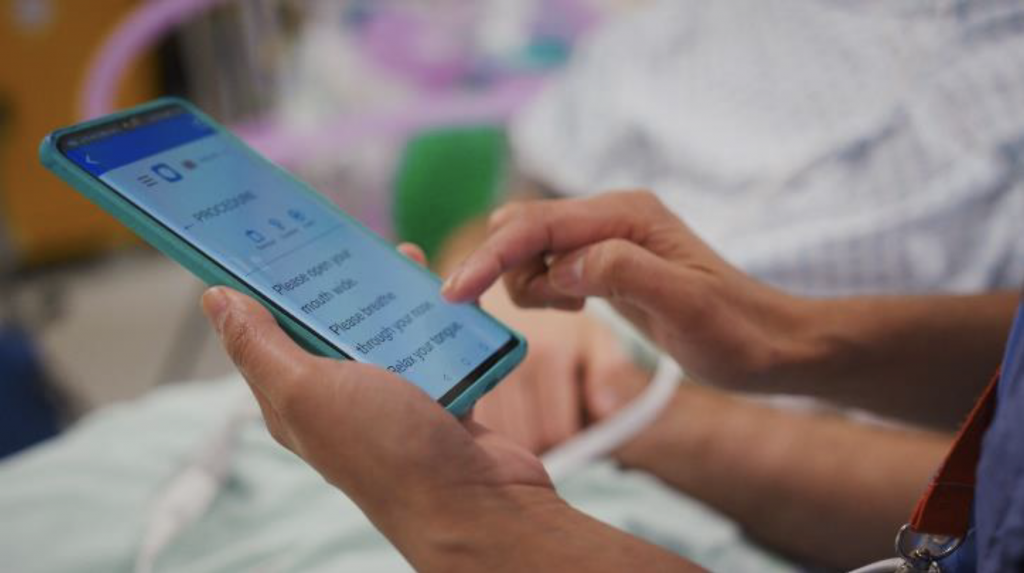 Alix's expertise has helped us convert our library of scripts covering a vast array of clinical specialties and sub-specialties into Easy Read, at a reading age of 6 or under. This essentially means it is accessible to many more people than traditional information would be, both children and adults.
What would you say to others thinking of partnering with Include?
For anyone working in the accessibility, language, and communication space, they would be remiss not to reach out to Include! Include promotes inclusion and wellbeing, empowers people with additional communication needs, and ensures that they have equal access to services, facilities, and opportunities. They do a fantastic job of collaborating with businesses, educational institutions, and other organisations to help raise awareness of accessibility and provide practical solutions for inclusivity.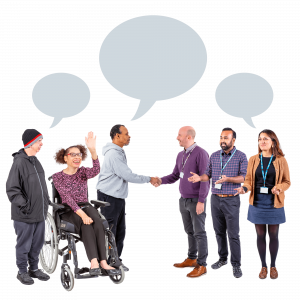 Include also offers brilliant training and consultancy services to help organisations improve their practices by making them more accessible. By partnering with Include, you'll gain valuable insights, guidance, and resources to enable you to create a more inclusive environment.
The team are so friendly, and their expertise will help you address communication barriers and send out a powerful message about your commitment to inclusivity. All in all, we'd highly recommend partnering with Include!
Get in touch with Include, please email : info@include.org
(She won't tell you herself, but while we are here and talking about healthcare…Alix won a Royal College of Speech & Language Therapists' Giving Voice Award for voluntary work with The Mental Capacity Act Clinical Excellence Network – Raising Awareness of Supported Decision Making at End of Life.)
Penny Sims
Communications and Partnerships Manager