Trustee & Executive Vacancies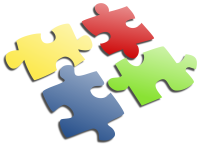 Do you really want to make a difference?
Could you help develop the direction of this exciting charity?
We currently have vacancies on the Board of Trustees for people with experience in:
– Financial, IT and Risk Management
– Marketing, PR and Fundraising
– Education

– Charity Governance

–

Speech & Language Therapy
We are also specifically recruiting for the Chair of Trustees and an
Expert by Experience Trustee.
We actively encourage diversity and inclusion on our boards, and will provide the support needed to genuinely include people with understanding and speaking difficulties, or any other disability.
We need Trustees with diverse skills and experience, integrity and determination.
And we know that being a Trustee with Include.org not only benefits us but benefits you. One of our Trustees, Faisal explains more.
To apply, download our Trustee Recruitment pack or for more information, call 07446 879835 / email Alix.Lewer@include.org to arrange an informal chat.