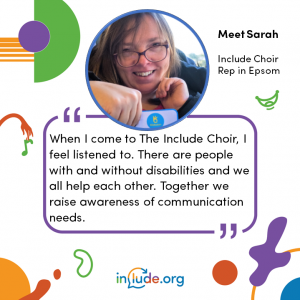 Sarah joined Include in 2017. In the time between then and now Sarah has moved home a few times, navigated Covid and had hospital stays. Throughout all the changes and challenges Sarah has remained loyal to Include.
She is very thoughtful and brings so much to the charity – we are delighted to share what she has to say about Include and her role: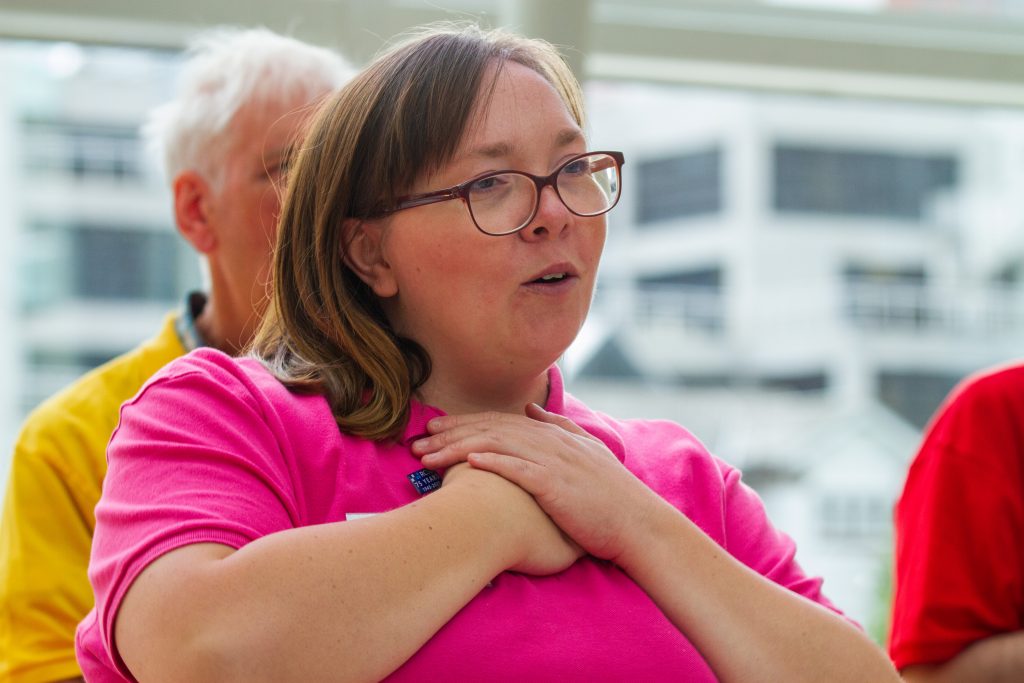 How Include Makes Me Feel
" Being part of Include helps me to be myself.
And it makes me feel proud and relaxes me.
When I come to The Include Choir, I feel listened to. There are people with and without disabilities and we all help each other. Together we raise awareness of communication needs. I am proud when my Support Worker joins in with the singing and Makaton signing.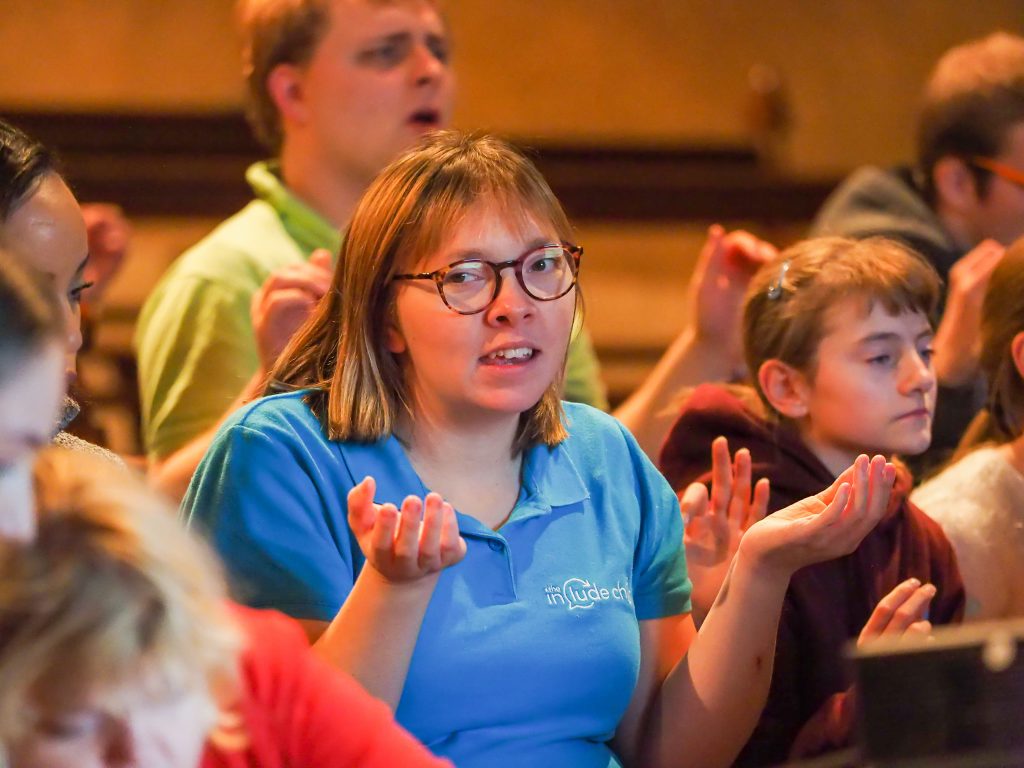 The volunteers are great too – they set up and make it all run smoothly – they are non-stop like Alix – our Director! Alix is so good.
Singing makes me happy – even if I can't get to choir one week I will join-in on Zoom.
Getting The Community Involved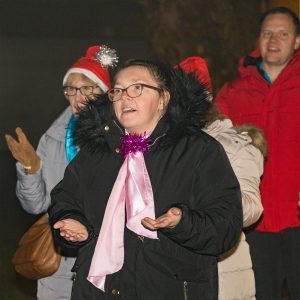 The Mayor of Reigate & Banstead knows us – he likes our charity. He helps us get more empowerment and open it up to more people. At the Banstead Christmas lights switch-on he wouldn't let The Include Choir leave! He just felt we were popular with the crowds.
At concerts and performances people in the audience ask questions and I like explaining about Include and telling them how I feel about it. I also like when the people watching join-in. When we performed in The Belfry shopping centre there was a kid who was blind dancing along with us.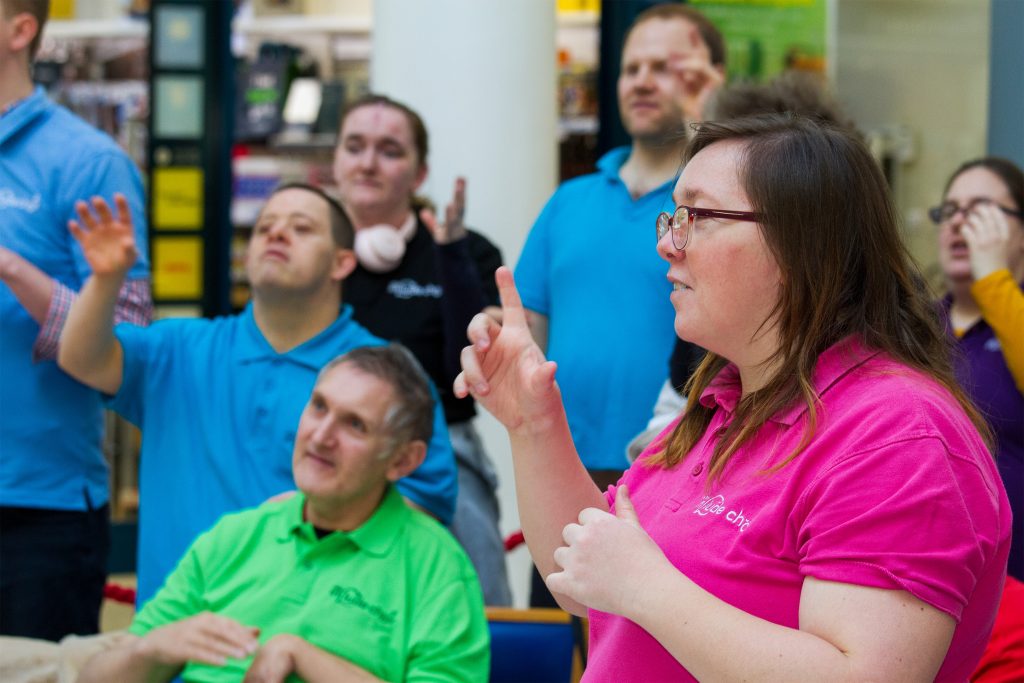 I am Choir Rep for our new Epsom Include Choir. I would say to anyone; "come along – there is cake, it is fun and everyone is helpful."
Part of the Decision-Making
My favourite song is the MCA (Mental Capacity Act) song. Choir members help to write the songs. I helped to write one about Covid too. Our songs are our own versions – with the words expressing our feelings and what's best for us from our point of view.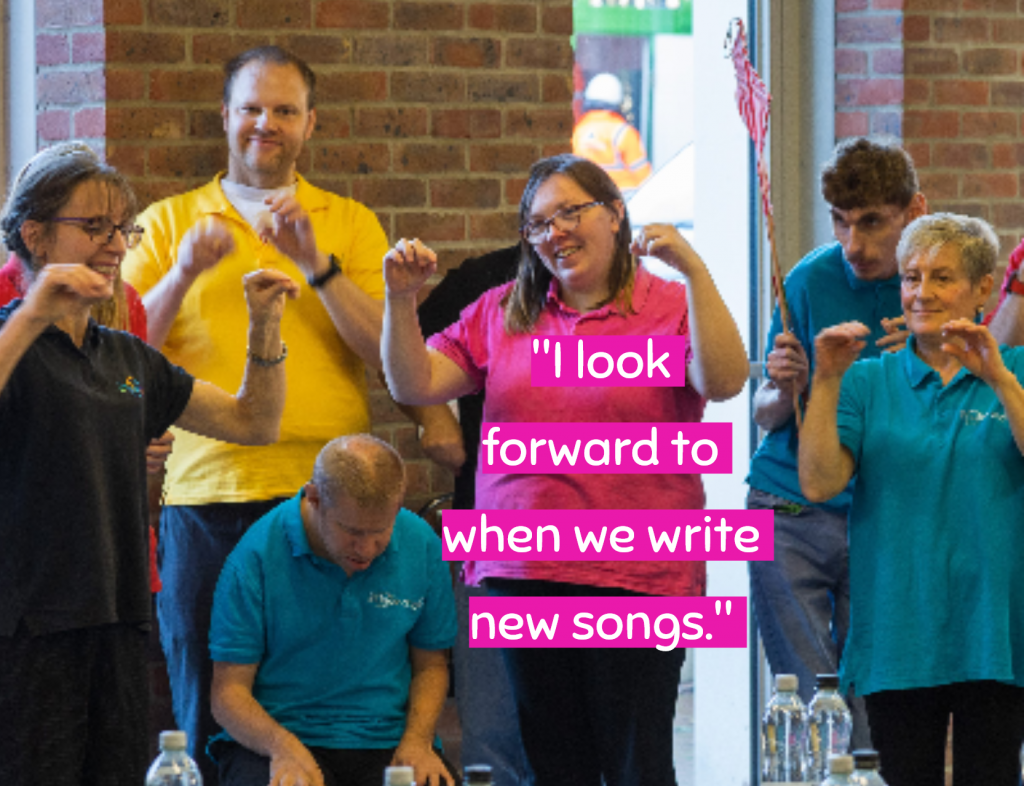 I use Zoom to be part of the Include.org Steering Group and the Include Champions Group. It is really, really good to be involved with Include – when I'm part of these meetings I feel more involved. I am part of the decision-making and that makes me feel included."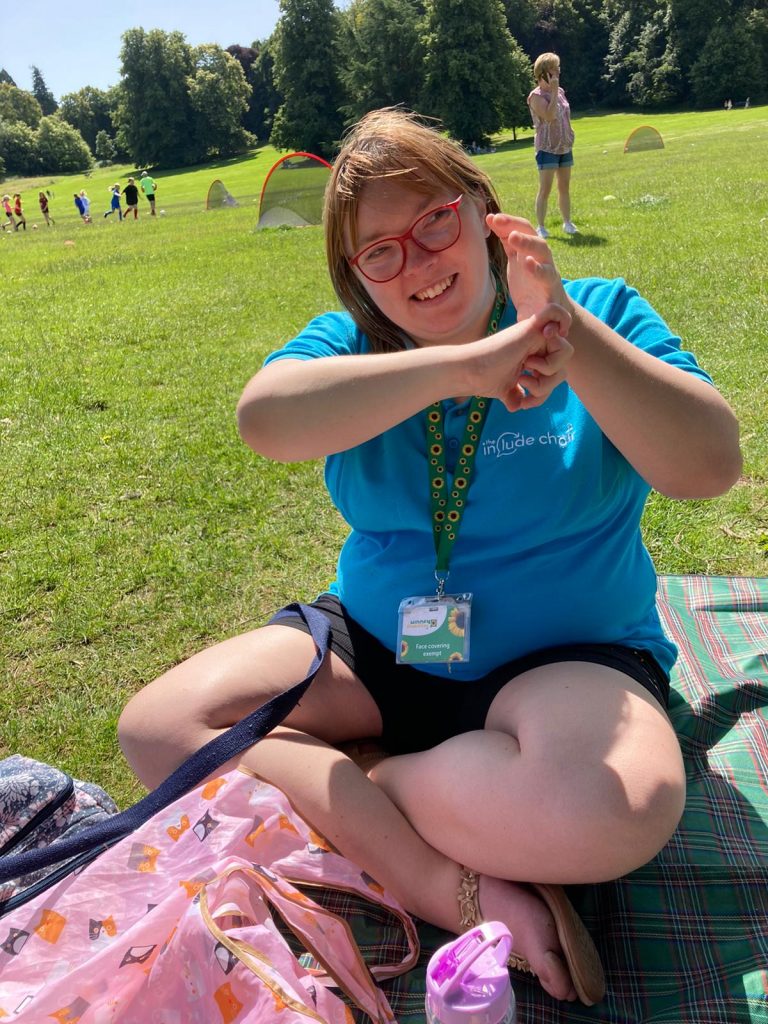 Penny Sims
Communications and Partnerships Manager