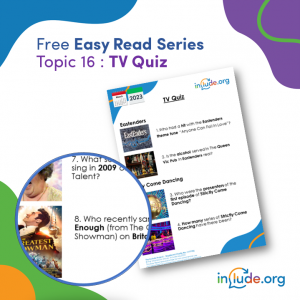 Last month we ran our first ever in person fundraising quiz!
In lockdown we hosted one on Zoom but this time it was in a lovely setting – The Old Council Chamber in Reigate.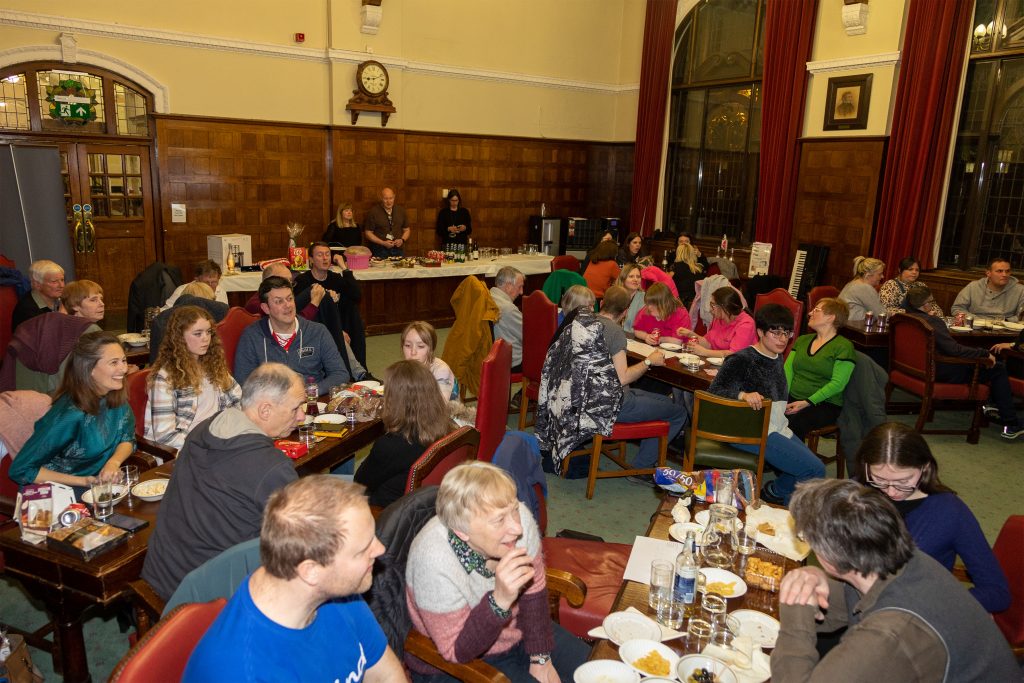 Being Include.org this was not a standard quiz. It was an inclusive one.
What helps to make a quiz inclusive you may ask? Well…here are a few things we did…
Role Model Hosting by Ciara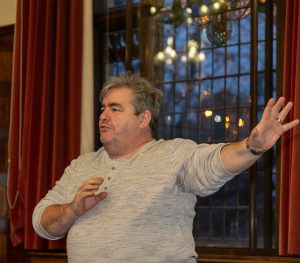 Although the Mayor of Reigate and Banstead was 'host' in that he invited us to use the Town Hall venue, he took a seat with one of the quiz teams on the night, and the quiz was presented by our Patron Ciara Lawrence.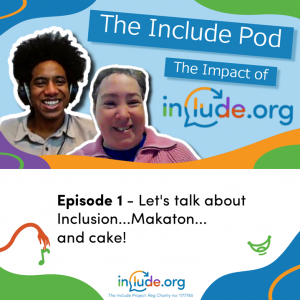 Ciara recently spoke on our first ever Podcast and made it clear that as a person with a disability she is on a mission to ensure more of the world sees people like her for who they are and what they can do.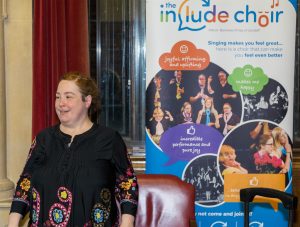 Well, we now know for sure…Ciara can brilliantly host a quiz evening, engaging a whole room of people with authority, style and warmth!
Something for everyone
People played in teams and we had a real mix of rounds and formats which all played to different people's sensory strengths:
Hearing – Name the song
Signing – What does the Makaton gesture mean
Taste and smell – Guess the crisp flavour
Touch – Identify the household item hidden inside the sock
Sight – Work out what the items are that we photographed very close up / micro
General Knowledge – Answer audio / video questions from supporters like TV's Dan Walker, Marcus Ramtohul (also in our first Podcast) DJ SUAT and Cllr Jonathan Essex
TV knowledge – Easy Read questions from The Include Champions
We're delighted to share the TV Quiz questions as the next FREE Easy Read resource in our series. Download Here (audio version to follow very soon):
Inclusion Wins!
There is always more to be done in terms of inclusion. But we did our best with limited resources and we were delighted that the team that won The Include Quiz was a mixed group of people – some of whom only met each other that night. Meeting new people is not always easy for people with communication needs, so that in itself was a big win.
This team, called "The Team That Shall Not Be Named", included volunteers, choir members and parents. There were people with autism and visual impairment, playing alongside people without additional needs. There were volunteers who have literally just joined Include working alongside members who have been around for years.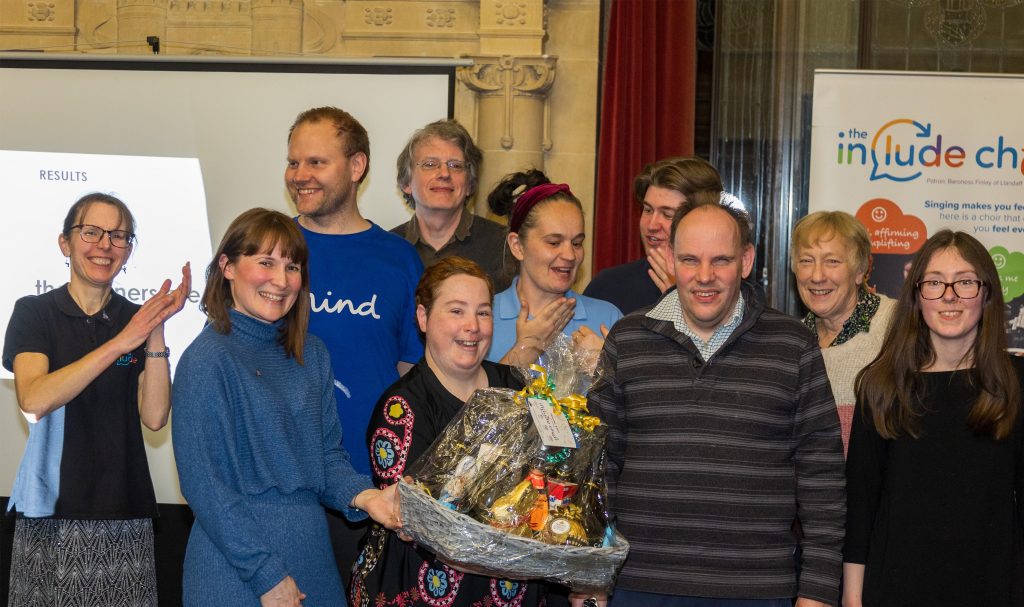 We know that there was a team with regular quiz winners in it who were defeated on this night. But this was not a regular quiz!
So that's a win in our book.
Want to make your own event inclusive?
If you want to host an inclusive event why not speak to The Include Champions Group to get their ideas and tips based on their lived experience of being a person with a communication need and/or disability? Enquiries to info@include.org
Penny Sims
Communications and Partnerships Manager