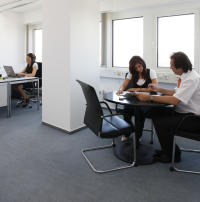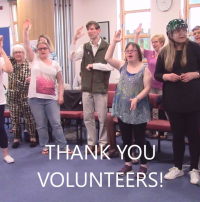 We know that, more than ever, businesses need to be able to commitment to sustainability and local community.
There are multiple benefits of well designed CSR programmes – and we have lots of opportunities to boost morale, develop teamwork and communication skills and much more. Emphasis is, as always on communication inclusion, learning through doing (and having fun!). For example, by becoming a Communication Buddy for The Include Choir
employees can learn transferable communication skills, brush up on Disability legislation, and help people at risk of social isolation – all while having a great time.
For those keen to develop their career portfolio, we have mentoring positions, project management and development opportunities.
It's all about inclusion and supporting each other – so in exchange for your expertise – you get ours! Financial and legal advice are always highly sought-after by charities – but how often do you get first class organisational training opportunities and the chance to have a great laugh with some great people in return?
Flexibility and creativity are key.
Contact Us to talk about bespoke Corporate Volunteering programmes to suit your needs.