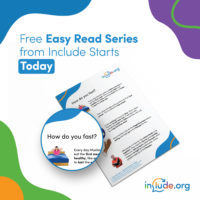 To celebrate our 5th birthday year as a charity, we're producing and gifting the world some Easy Read resources!
In short, it means writing and designing information in a way that all people, including people with a learning disability, can understand.
The techniques include using plain English and clear fonts alongside photos or symbols to enhance understanding.
The need for Easy Read information has been highlighted by Covid19. Everyone needs access to clear, easy to understand information about things like lockdown rules and how to stay safe.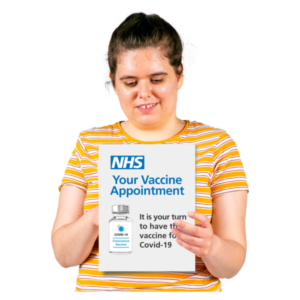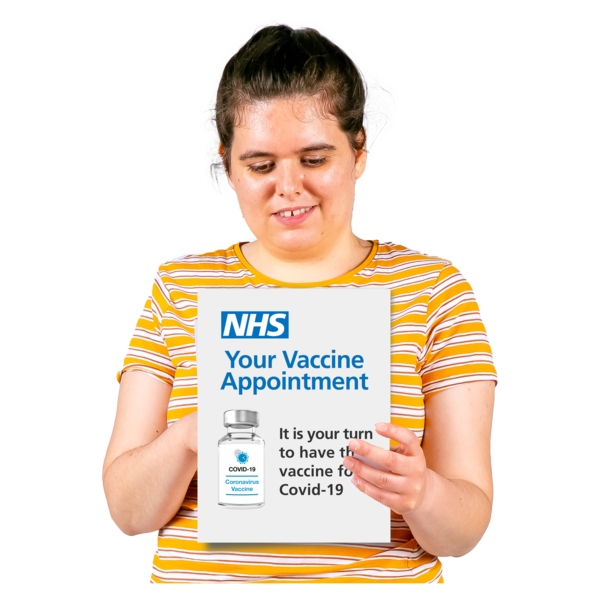 By using Easy Read standards for other topics too (not just Covid), we can make many aspects of life more inclusive and accessible to all.
We've searched for Easy Read resources ourselves, and in some cases struggled to find any.
For that reason, our volunteers and member/volunteers are working together to produce Easy Read resources on topics that interest us. We hope these will be useful to other people too.
We plan to give away one Easy Read resource each month for a year. Starting this month. Here's the plan:
June – Healthy Eating resource
July – Listening skills resource
August – Digital Photography resource
September – Recycling / upcycling resource
October – Black Lives Matter resource
November – Kindness resource
December – Christmas Decoration Making resource
January – Mindfulness resource
February – Chinese New Year resource
March – Pancake Making resource
April – Easter resource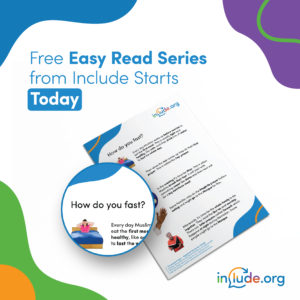 This is the plan, but if you want to suggest a different topic for our series, please let us know. We're open to ideas!
Penny Sims
Communications and Partnerships Manager