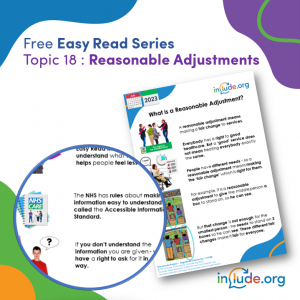 At Include, we work hard to ensure that communication needs or disabilities are not a barrier to access or inclusion in our projects.
We proactively make reasonable adjustments – and we keep listening and checking what else we can do to ensure people have equal access.
We admit that we can always improve in this area.
Probably most services, charities and businesses can do more to enable genuine equality of access. We don't just mean how easy a building is to access if you have a mobility issue. But the whole experience – how people interact and communicate, how we experience an environment or service from a sensory point of view etc.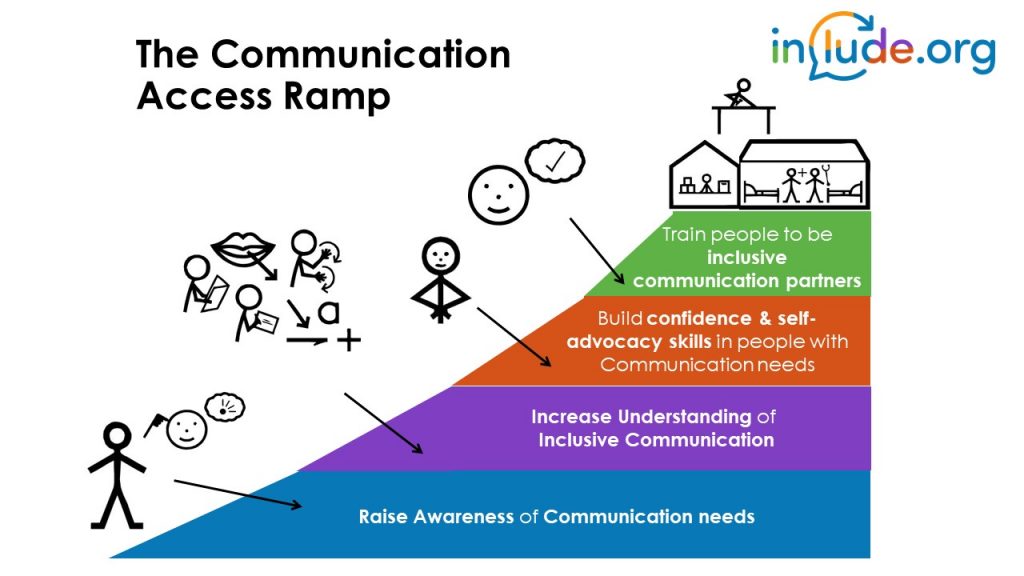 Focussing on improvements that help individuals and getting it right tends to enhance things for everyone, with or without an additional need.
As well as coproducing a FREE Easy Read on Reasonable Adjustments, our lived experience consultancy team The Include Champions are reviewing some of the things we do within Include and helping to fine-tune them.
By sharing this FREE Easy Read we hope more people with communication needs and disabilities will have better experiences when they go to work, interact with services or are customers in shops and restaurants.
Email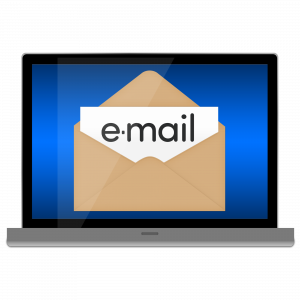 We recently talked about our emails.
We already use accessible fonts and Easy Read format – with a picture to reinforce each point.
But our members suggested that we use shorter and simpler links, and make the writing bigger.
Website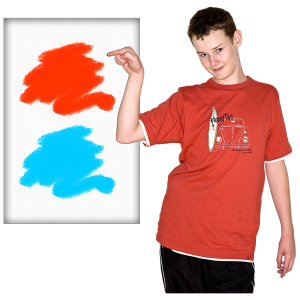 We're becoming even more aware of the importance of colour contrast in terms of how easy, or not, it is to read and have started to use a new resource to check this: https://colourcontrast.cc
Furthermore, we are going to be working harder to make best use of alternative (Alt) Text to describe the images we use on our website and elsewhere. Thanks to Colin Grist from Few and Far for his recent free talk and tips on website accessibility.
Our website provides project information in a calendar format so members can check at any time what projects are running, where and when. One of our Champions, Hannah is encouraging everyone to use it – it means you don't have to wait for the emails!
Visuals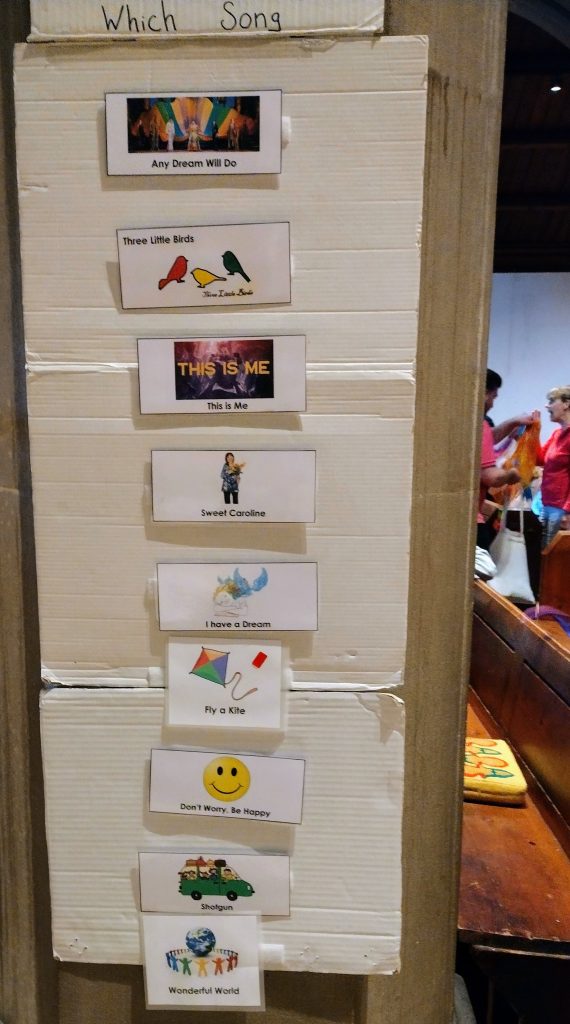 Consultation and co-production are central to the way we do things, so naturally Include Choir members help to write lyrics and choose which songs we learn to sing and sign.
Visual and tactile prompts help people with communication needs. So, we make a physical list of song names with visuals using Velcro. Members choose from a whole table full of song options to decide which songs we perform at certain events.
Recently Hannah, one of our members has suggested that our song polls on Facebook also have an image to represent each song option to enhance understanding.
We also have a photo board at the choir sessions – this is for people to add themselves (sign in – without needing a pen) as they arrive and so everyone can see from the photos who is there that day.
Recently we have had feedback to say that we should make the signing in board a bit more organised so that volunteers are shown in a board along with an idea of their role that day.
Objects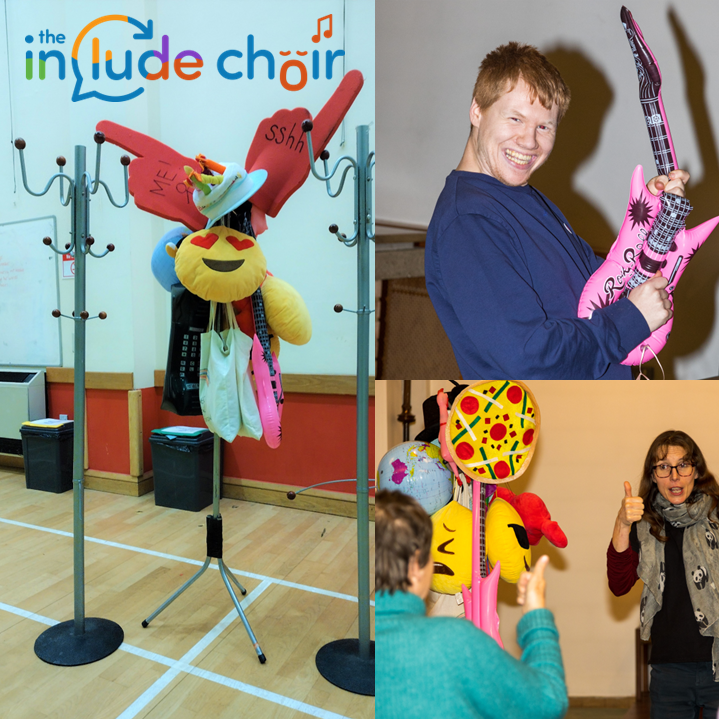 Hattie the hat stand is never far from Choir Director Alix's side! There is a very good reason for that. We have Hattie because it carries all our props or objects of reference. We use physical props because some people find objects helpful to enhance understanding – because communication is more than signs or words.
Champion Beth feels the props are good as we have some visually impaired members – props can enhance their experience too. Member Philip loves the hat stand and Josh reminds us to include Hattie in some of our photos!
Location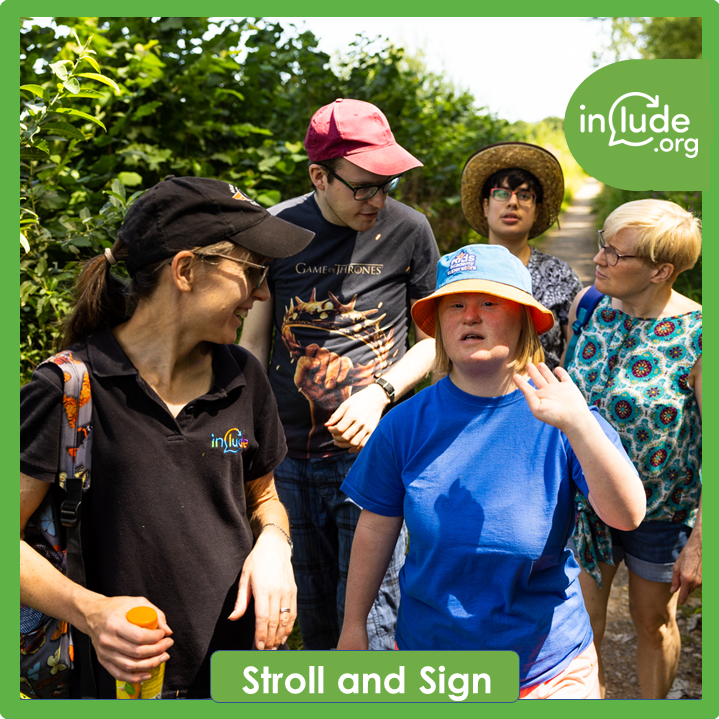 Many of the adjustments we make are not to do with literal access ramps (often the first thing that comes to mind when people consider disability access). That said, when we run projects like our Stroll and Sign wellbeing walks, or perform as a choir in new locations we always risk assess beforehand.
An important element of that is assessing accessibility and working out what adjustments we may need to make. For example, regarding lighting in a car park, suitability for wheelchair users or access to a stage. And if we need to, we do feedback to venues about any issues to try to improve things.
If you would like some guidance on inclusive communication, or access to a lived experience a focus group to look at this topic for your organisation please get in touch: info@include.org
Penny Sims
Communications and Partnerships Manager