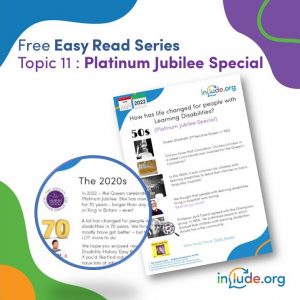 This month, between the Platinum Jubilee and Learning Disability Week 2022, our Champions Group has been reflecting on how life has changed for people with learning disabilities during the Queen's reign.
We also talked about what was going on for the royal family in each decade, memorable moments like when people walked on the moon – and chose a favourite song from each decade (like Don't Stop Me Now from the 1970s). So, we hope this Easy Read will inspire you in many ways.
Here is the link to our audio version https://soundcloud.com/user-683393051-385203358/platinum-jubilee-special?utm_source=clipboard&utm_medium=text&utm_campaign=social_sharing
But it might shock you too.
It's hard to believe that in the 1950s, when Queen Elizabeth II first came to the throne it was common for children with learning disabilities to leave their families to live in 'long-stay hospitals' and attending school was not an option.
The Include Champions believe that access to education for all is important. Philip said that it was down to going to school that he has been able to get a job. David said he learned to speak French at college and Hannah cooks her own meals having learned in education. Three great examples.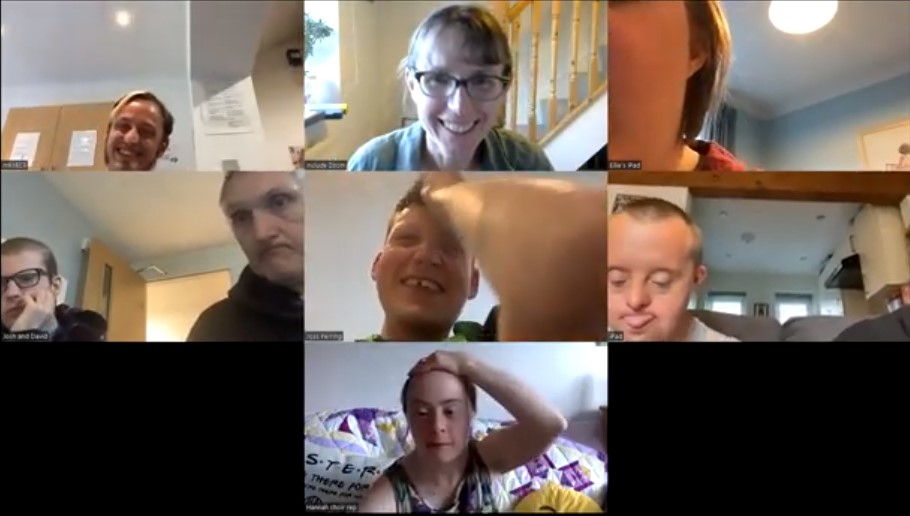 People Making Change Happen
We celebrated some of the people who really helped to turn the tide and change the way society looks at disability.
Some of the first research into what is actually best for children with Learning Disabilities didn't happen until 1950s! Joss rightly found this surprising "Are you joking?! That was the first piece of research ever to have been done?!"

In 1958 Professor Jack Tizard published his findings – the headline – children with Learning Disabilities should not be taken away from their families and would live better lives in the community.
Then in 1964, the Jean Vanier invited two men with learning disabilities to live in his home rather than in a hospital – the first L'Arche Community home was set up in France. This paved the way for many more people with learning disabilities to return to the heart of their communities. Of Jean Vanier, Joss said "What a great bloke!"
Everyone Can Make A Change
We also talked about how in day-to-day life it's sadly not just the people who do good things that we remember – we also often remember bad things that people say to us. The Champions Group started talking about how important it is to try to use words that are kind and respectful when talking about people, especially in the context of disability.
All that matters is that we are here and we are thinking about each other and we care.
Hannah summed the conversation up so well… "All people have different abilities anyway. We are all different. It doesn't matter what we are, it doesn't have to be perfect or anything, all that matters is that we are here and we are thinking about each other and we care and, plus we need to think about this really carefully."
And that my friends, is inspiration for a future Easy Read about why words matter.
Penny Sims
Communications and Partnerships Manager