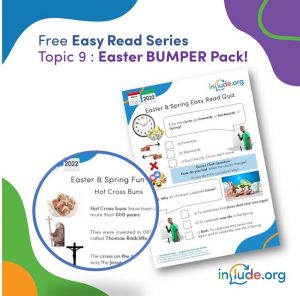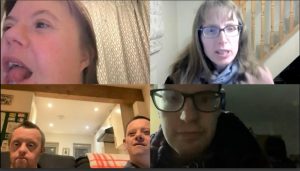 Our Include Champions were so inspired by spring and Easter, that the group's ideas and have resulted in a whole pack of Free Easy Read resources, including a quiz!
Download the Easy Reads below and find the audio versions too. If you want to really test yourself look at the quiz first and the other things after!
Click to listen to the Quiz Questions and Answers
Click to listen to the Easter Story
Click to listen to the Fun Facts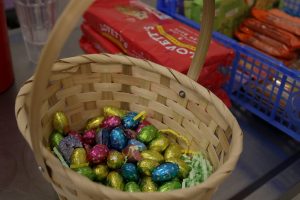 From hot cross buns and the clocks changing, to Jesus' disciples and daffodils…Ellie, Simon, Philip and Josh cover lots of themes that are relevant at this time of year!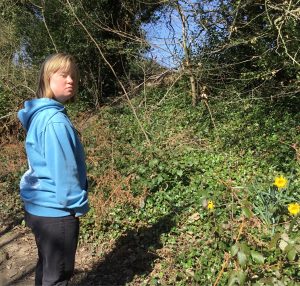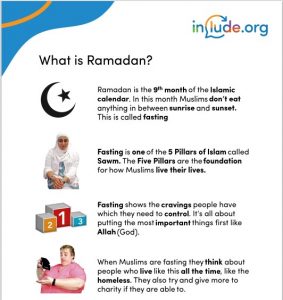 Plus, our first ever Easy Read resource, which launched our free series last year, is all about Ramadan – so also very relevant this month.
Our Champions have plans to share these resources with their own networks, from support staff and friends, to arts and social groups.
Who could you share these Free Easy Read resources with?
Penny Sims
Communications and Partnerships Manager